Trailer videos available for Films, TV Shows & Events. Full version of SindhiSangat.tv will be launched soon.
Arjan Hasid Documentary
25 minutes  
Arjan Hasid is the great poet of Sindhi language. He won the Sahitya Akademi Award in Sindhi in 1985 for his collection of ghazals Mero Siji (1984) and was conferred with the Sahitya Akademi fellowship in 2013, the highest honour of the Sahitya Akademi. Brought to you by Asha Chand.
Producers
Asha Chand
Writer
Director
Starring
Genres
Nil
Subtitles
Play  :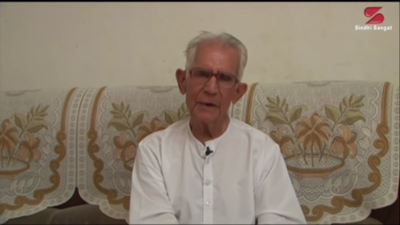 ---