Trailer videos available for Films, TV Shows & Events. Full version of SindhiSangat.tv will be launched soon.
Mohan Gehani Interview Part 2
25 minutes  
Shri Mohan Gehani, well-known Sindhi writer and Sahitya Akademi Awardee, is among the group of writers who lead the movement for inclusion of Sindhi language in the 8th Schedule of Indian Constitution. He tells us about movement in detail. Brought to you by Asha Chand under Sindhi Sangat, a non-profit organisation promoting Sindhi through media.
Producers
Asha Chand
Writer
Director
Starring
Genres
interviews
Subtitles
Play  :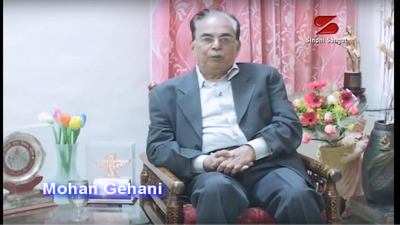 ---